Address
Leibniz Universität Hannover
Institut of Data Science
- Knowledge-based Systems -

Appelstraße 4 // 2. Stock
30167 Hannover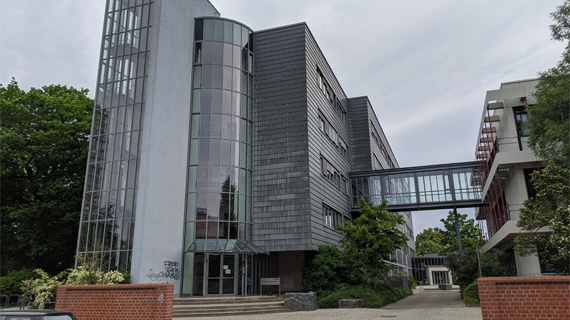 How to get there
By public transport
Arrival to Hannover Hauptbahnhof (main train station). From here take by U-Bahn one station to "Kröpcke" (for example, trams number 3, 7, 9 in the direction to Wettbergen or Empelde).
From there with the subway/tram
With the lines 4 (direction Garbsen) or 5 (direction Stöcken) to the stop "Schneiderberg/Wilhelm-Busch-Museum" (directly after the stop "Universität"). Then walk along the Schneiderberg until you reach the Appelstraße (cross street on the left).
Or:
With the lines 6 or 11 to the stop Strangriede. Than go along "An der Strangriede", turn to the left into the Schneiderberg and finally to the right into the Appelstraße.
House number 4 (partly blue building) is on the right hand side behind clinkered walls.
Timetables of Großraum-Verkehrs Hannover (GVH)
By car
From the city centre drive in the direction of Herrenhausen or University. Appelstraße is located between the university grounds at Welfengarten and the Nordstadt Hospital in Nordstadt and can be reached from Nienburger Straße and Haltenhoffstraße via Schneiderberg. Parking is available directly in the Appelstraße.
Arrival by plane
From Hanover airport, take a taxi (approx. 30 min) or take the S-Bahn line S5 or bus 471 to the main railway station, then follow the instructions for travelling by train.
You can find further information at Electronic timetable information und der Hanover tourist information office.